Ryumin Medium KL
Web デザインと広がる表現力を手に入れる
Desktopフォントによる利用環境の向上
Shin Go Medium
Web デザインと広がる表現力を手に入れる
Desktopフォントによる利用環境の向上
Gothic MB101 Bold
Web デザインと広がる表現力を手に入れる
Desktopフォントによる利用環境の向上
Midashi Min MA31
Web デザインと広がる表現力を手に入れる
Desktopフォントによる利用環境の向上
Jun 34
Web デザインと広がる表現力を手に入れる
Desktopフォントによる利用環境の向上
Futo Go B101
Web デザインと広がる表現力を手に入れる
Desktopフォントによる利用環境の向上
Futo Min A101
Web デザインと広がる表現力を手に入れる
Desktopフォントによる利用環境の向上
Renovate website design
with TypeSquare
TypeSquare is a service provided by Morisawa Inc.
to distribute fonts via the Internet. Using this service, the fonts specified by the creation side can be displayed beautifully even if the PC or mobile device at the viewing side does not have the specified fonts.
Morisawa Fonts you want, anywhere, anytime
Morisawa fonts can be used from small design studios to large corporations.
You can use fonts in designing websites to print projects for better cohesiveness.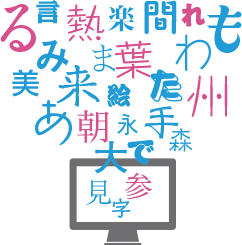 The best Japanese fonts line-up
Typesquare brings the hundreds of fonts - including not only Morisawa fonts but also fonts from various Japanese foundries.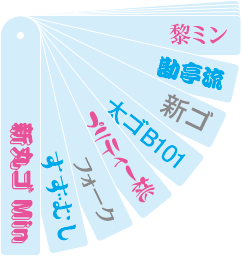 Try TypeSquare Web Font
See how TypeSquare can improve the look of your website. Type in your URL and click on the Tryout button.